Peter and the Starcatchers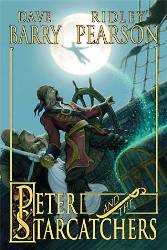 Peter and the Starcatchers is a set of books by David Berry and Ridley Pearson. This book is a prequel to the well loved story by J. M. Berrie, Peter Pan. At this time there are four books in the series, Peter and the Starcatchers, Peter and the Shadow Thieves, Peter and the Secret of Rundoon and Peter and the Sword of Mercy. They say these books were written for 10-11 year olds but even adults will find them entertaining and engaging.
These books, though loosely based on the characters from J. M. Berrie's Peter Pan they do not follow the cannon of Berrie's work. David Berry and Ridley Pearson have come up with an unusual twist on the classic tale.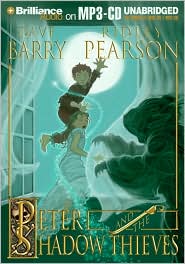 Here is what the books site has to say about the books, "Don't even think of starting this book unless you're sitting in a comfortable chair and have lots of time. A fast-paced, impossible-to-put-down adventure awaits as the young orphan Peter and his mates are dispatched to an island ruled by the evil King Zarboff. They set sail aboard the Never Land, a ship carrying a precious and mysterious trunk in its cargo hold, and the journey quickly becomes fraught with excitement and danger. Discover richly developed characters in the sweet but sophisticated Molly, the scary but familiar Black Stache, and the fearless Peter. Treacherous battles with pirates, foreboding thunderstorms at sea, and evocative writing immerses the reader in a story that slowly and finally reveals the secrets and mysteries of the beloved Peter Pan."

(http://disney.go.com/books/peter-and-the-starcatchers-078684907x) I believe what it says is true. When you start these books you will not want to stop until you are done reading them. Then you wish you were not done.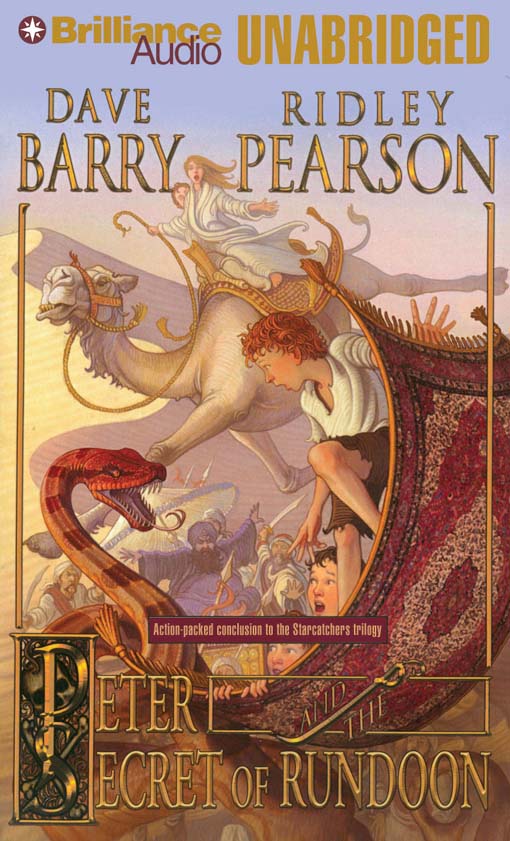 The first book starts out with young Peter being put on a ship with a small group of boys, they were being sold into servitude. This is where the adventure begins! I will not tell you more because I don't wish to spoil the fun. Books two, three and four continue the story bringing it to just before the J. M. Berrie classic tale starts.
These books are a different look at the story of Peter Pan. It gives you a fun back story on Peter Pan. For those who know and love the story of Peter Pan, The Boy That Would Wouldn't Grow Up. For fans of Berrie's Peter you can have fun dreaming of being right there with him on more adventures. They are a darker tale than the Disney movie, Peter Pan.
There are rumors that the first book, and maybe the others will be made into a movie! Peter and the Starcatchers rights were purchased by Disney in 2005. I've seen several different reports saying it is going to be live action or 3D animation. There is a release date in 2014 mentioned but not set. I've seen trailers for the movie that are live action not animated.
The books also have their own website! Check it out. http://www.peterandthestarcatchers.com/index.html