Who's Castle is This Anyhow!?
Snow White and Sleeping Beauty both have claim to Disneyland's Castle.
A look at the statues around Disneyland's Sleeping Beauty Castle
By PansTinkerBell
Pictures by TinksPeter & PansTinkerBell
When Walt Disney originally designed the castle at the center of Disneyland it was intended to be Snow White's home. Then he had the idea to change it to Sleeping Beauty's Castle to promote the not yet released movie, Sleeping Beauty. The park opened 4 years before the movies release. Walt did not change the design of the castle when he changed who lived in it. All he did was add the Sleeping Beauty Walk Through.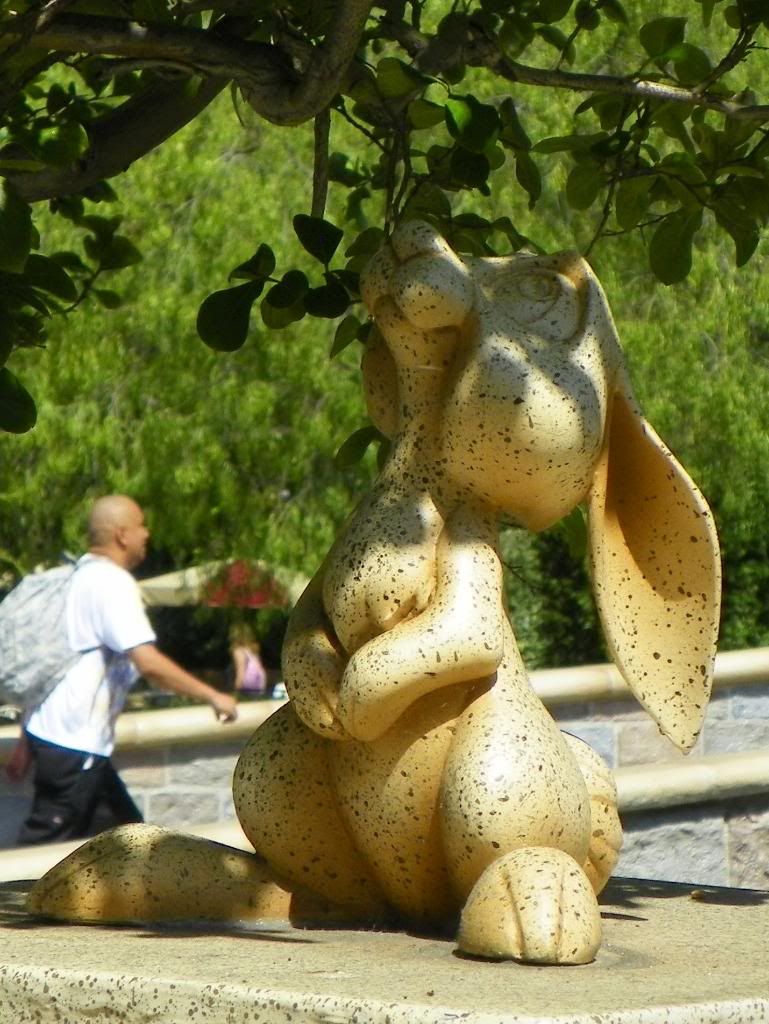 Castle Squirril Water Spout
Castle Bunny
On the walls of Sleeping Beauty's Castle you will see some of Snow White's furry squirrel friends as water spouts. Around the moat there are several identical statues of a little rabbit, once again one of Snow White's little friends and not one of Aurora's forest pals. These rabbits were added later.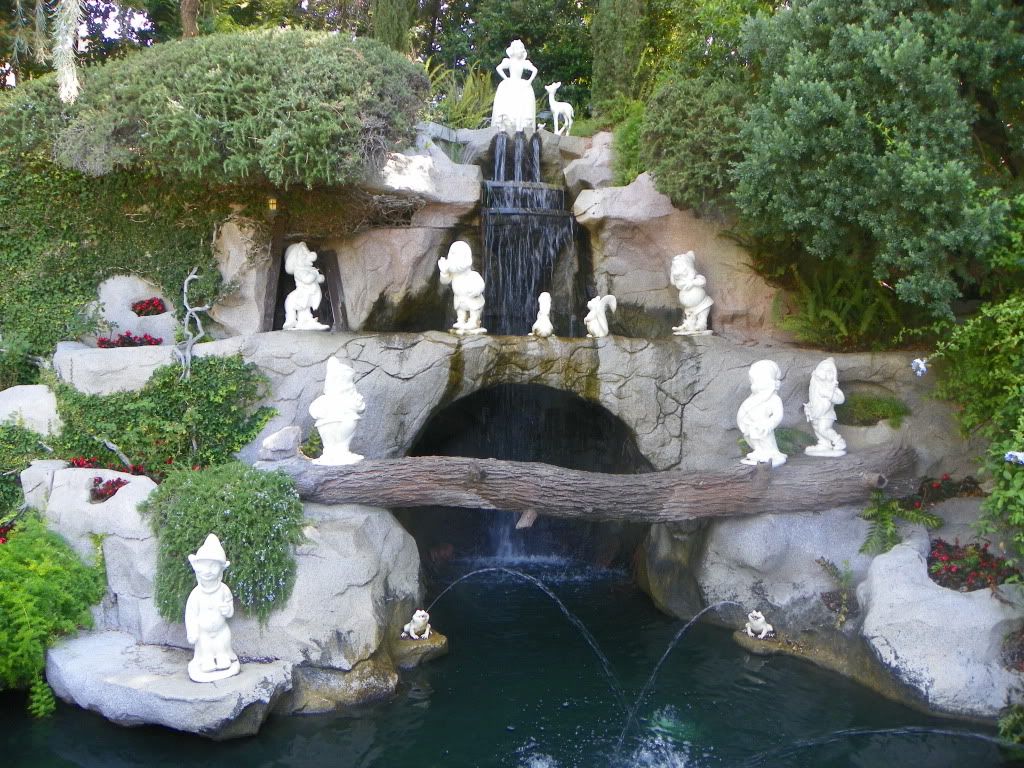 On the east side the caste is Snow White's Grotto. It is a beautiful area to find a bit of quiet with a fantastic view of the castle. Listen for Snow White singing as she wishes for her prince to come. This is the original sound track from the 1938 movie, Snow White.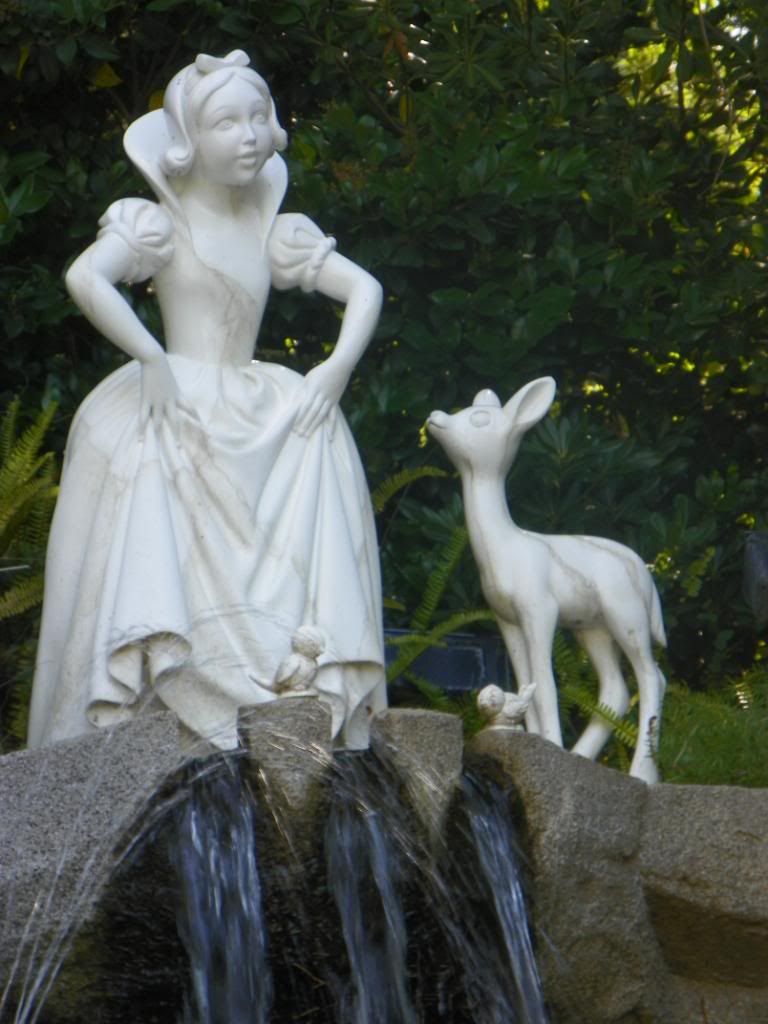 Snow White and her forest friends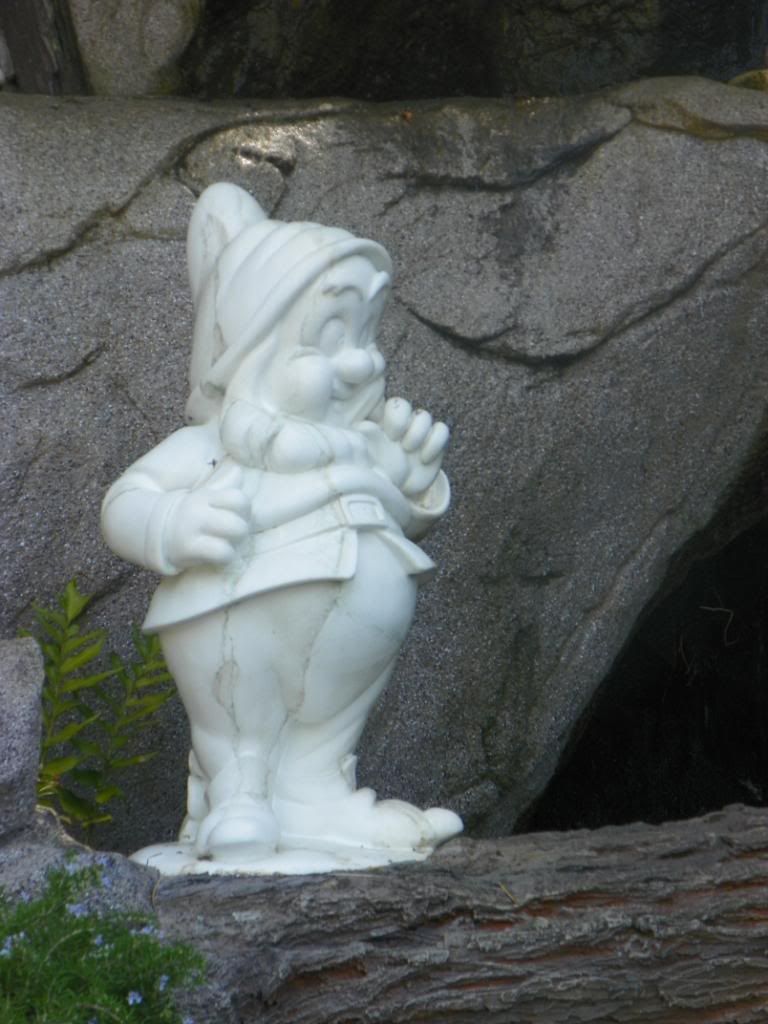 Snow White's forest friends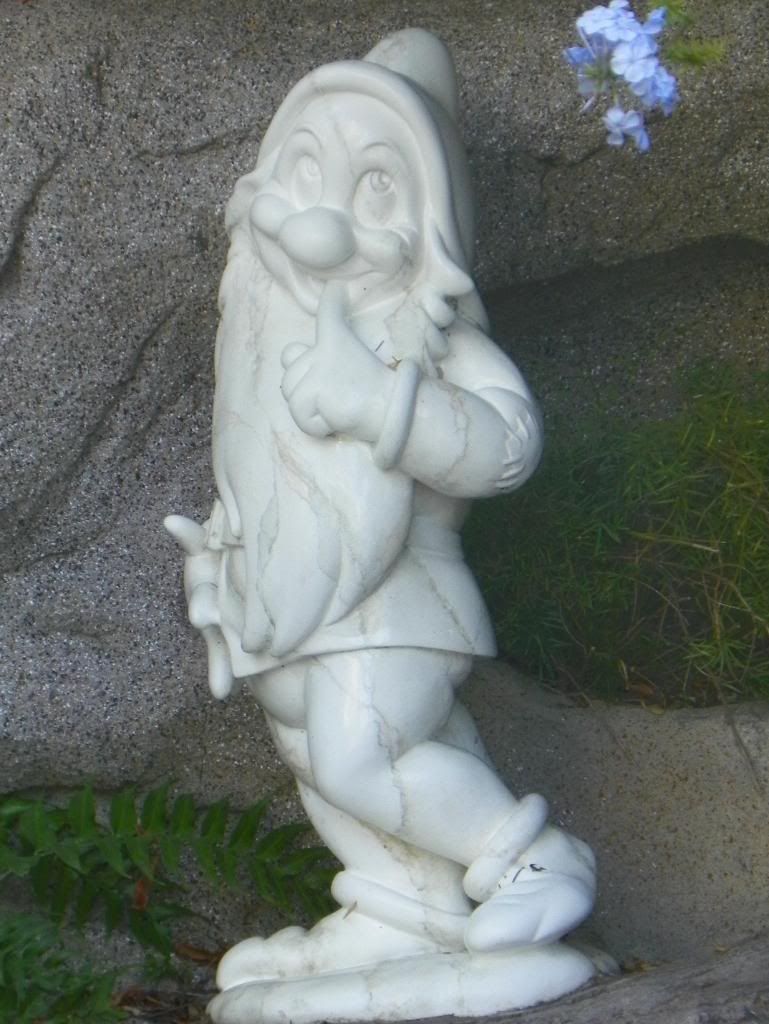 In 1960 Walt received an anonymous gift from Italy. It was set of beautiful marble statues of Snow White and the 7 Dwarfs. There was one small problem with the exquisite statues; they are all approximately same size! How can Snow White show her royal stature when she is roughly the same size as Dopey!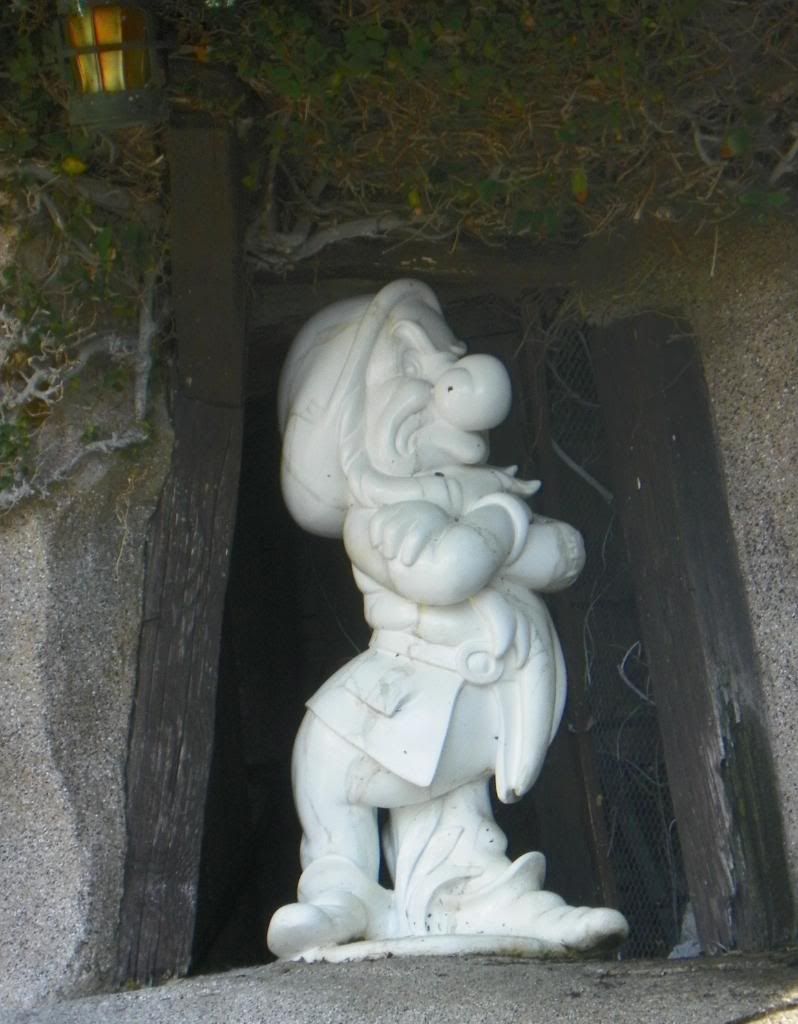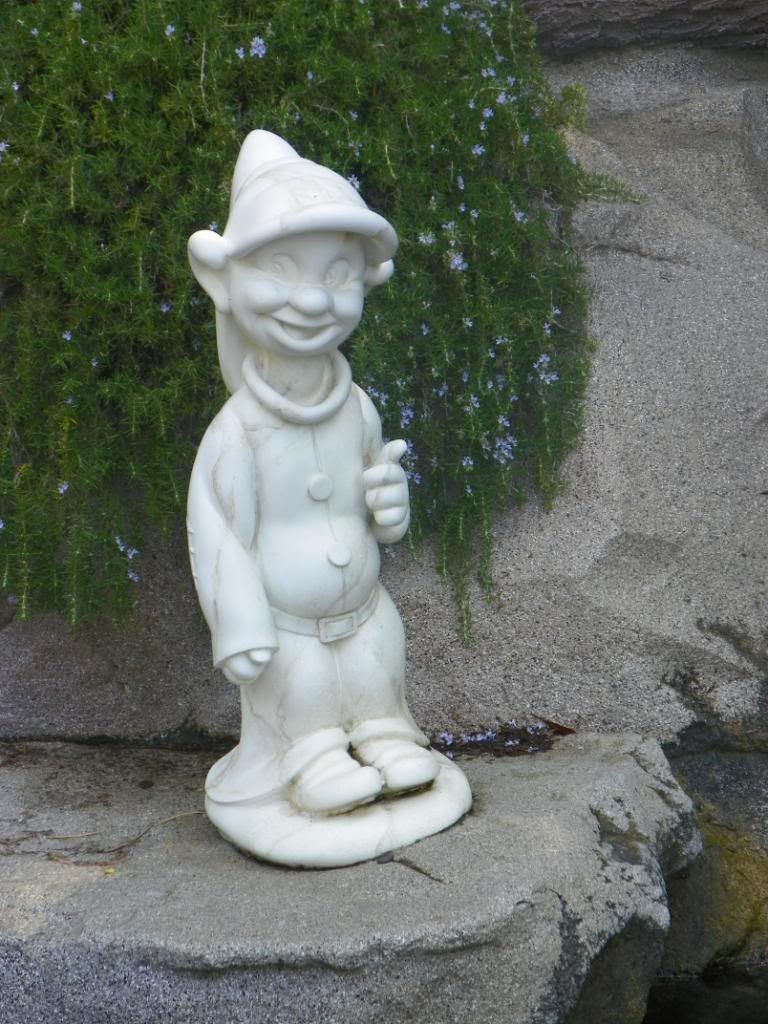 Despite the mistake Walt wanted these superb statues displayed at Disneyland for all to see. He assigned Disney designer, John Hench the task of creating an appropriate display. John Hench was quite perplexed as to how to show the statues and correct the problem of incorrect proportions. His solution is elegant and simple. Hench used the simple stage technique of Forced Perspective. He created a diorama that placed Snow White high above her dwarf friends making her look larger than the others and bringing everything into correct proportions. Snow White's grotto was dedicated April 9th, 1961.
Added to the set of Snow White and the 7 Dwarfs are some of her forest friends. A deer stands beside her, a rabbit and squirrel are on a log just below her and 5 frogs create a fun and fanciful fountain in the water below as they "spit" water at each other.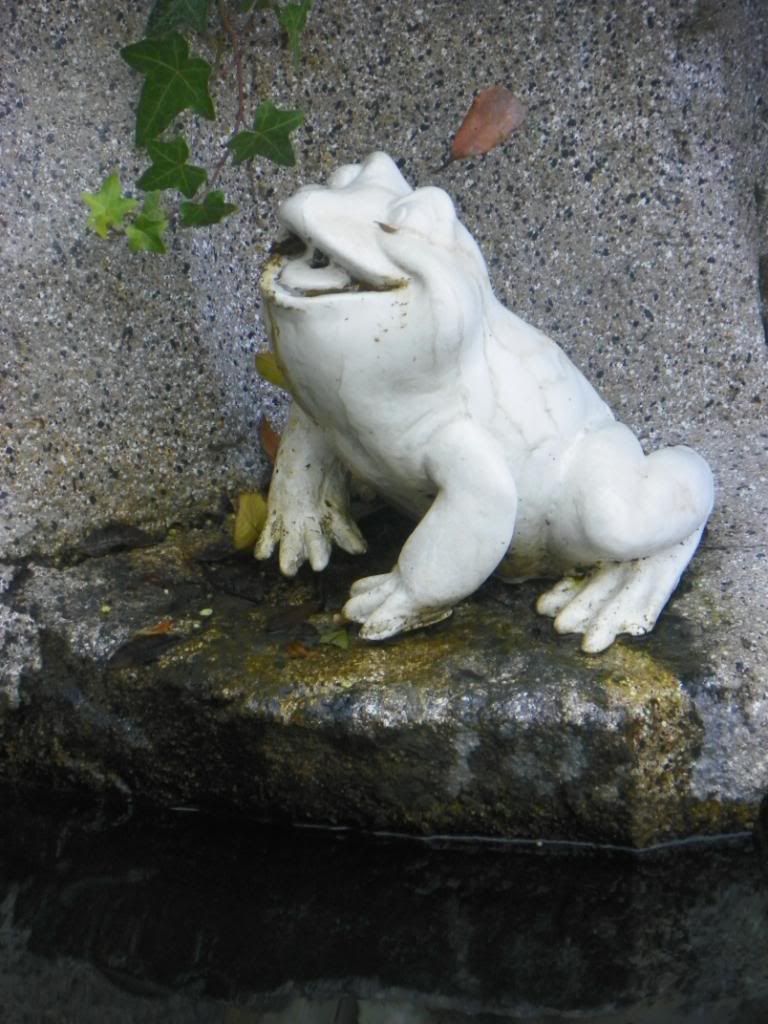 Snow White's Water Fountain Frogs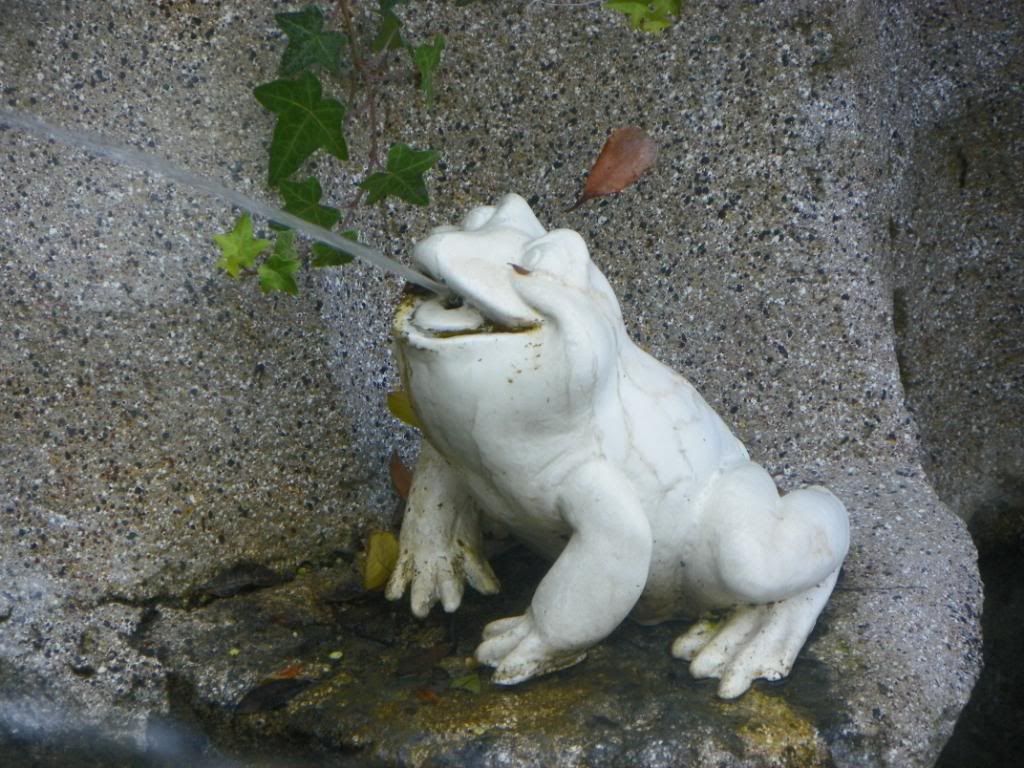 One of my favorite features of this area is the Wishing Well. You hear Snow White singing out, "I'm wishing"and the echo comes from the Wishing Well, "I'm wishing". Any money tossed into the Wishing Well, and any other water at the park is collected and donated to various charities by Disney. It helps make sick and needy children's wishes come true. The same is true at all Disney Parks. Inscribed on the wishing well is,
"Your wishes will help children everywhere."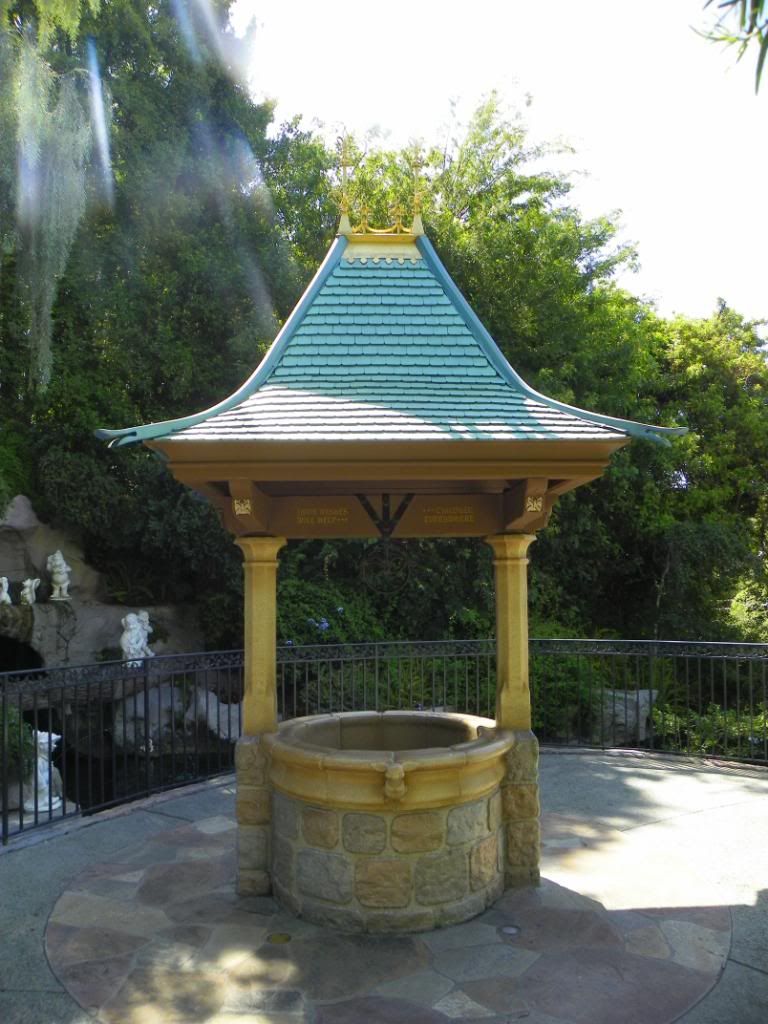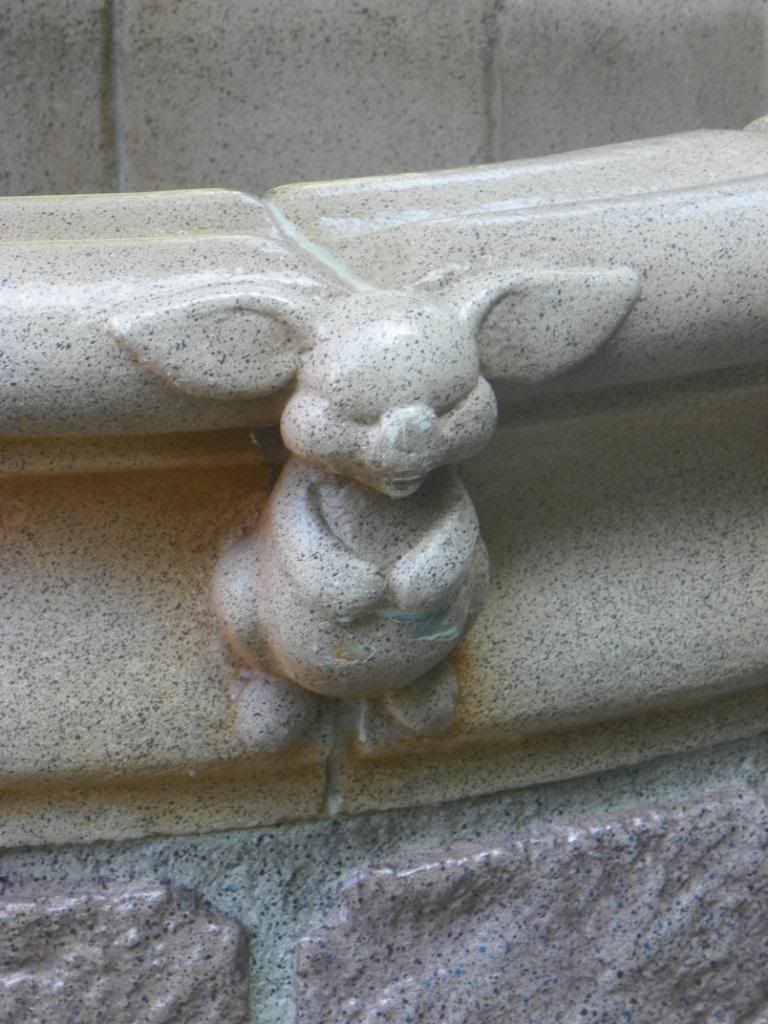 These statues are so loved that they have been reproduced exactly as they are, error in proportion and all and placed in 3 other Disney Parks.
So the next time you are rushing by the castle on the way to Fantasyland at Disneyland stop and say hi to Snow White and maybe drop in a little change to help a wish come true.