The Central Hub Statues at Disneyland
At the end of Main Street in front of the Sleeping Beauty Castle is a park like setting called the Central Hub. This is the central place in Disneyland and acts like the center of a wheel where the spokes go out into all the other lands of the park. Many people stop here to get their pictures taken with the castle behind them or just rest for a few minutes on one of the park benches. In the center of this area are nine bronze statues.
In the middle is the larger than life Partners Statue. This is a statue of Walt Disney walking hand in hand with Mickey Mouse.

This statue was designed by
Blaine Gibson. Blaine Gibson came out of retirement to create the Partners Statue and the eight character statues that surround it.
Speaking about the sculpture, Blaine comments that Walt is gesturing out into the park and saying to Mickey Mouse, "Look what we created". The statue was commissioned and dedicated for the 65th anniversary of Mickey Mouse, November 18, 1993. It was rededicated on what would have been Walt's 100thbirthday in 2001.
The rededication was a bit of a letdown to many long time Disney fans who are annual passholders at Disneyland. It went almost unnoticed with very little fan fare and very few people showed up. In fact very little was actually planned for that day at Disneyland. Disneyland's sister park WDW had all the fan fare even though Walt Disney did not live to see that park built. Many Disneyland enthusiasts believed Disneyland deserved more because it was truly Walt's Park where he played and enjoyed spending time with family, friends and the guests.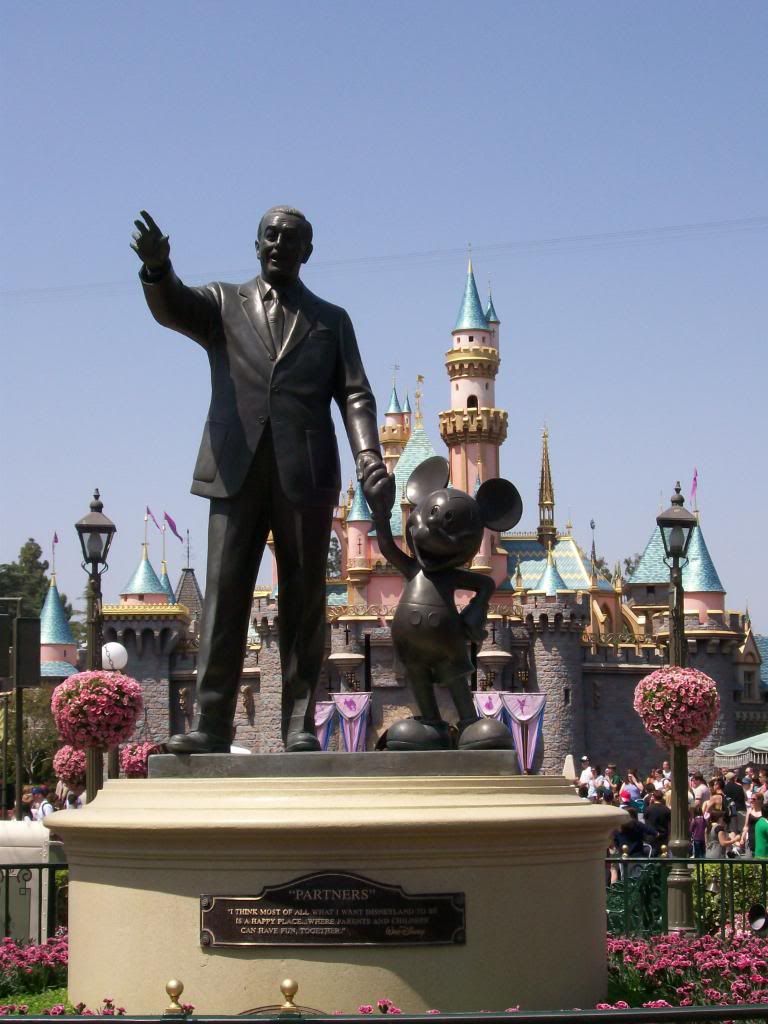 There is usually a PhotoPass Cast Member at the Partners Statue to take your picture. They take the picture with you standing or sitting in front of the statue with the castle showing behind. It is one of the most photographed places in the park. It is also one of the most beautiful views and will touch the hearts of most Disney fans.
Around the Partners Statue are 8 other much smaller statues on pedestals acting as guardians or perhaps welcoming friends at the walkways leading off the center of the hub to the different lands in the park.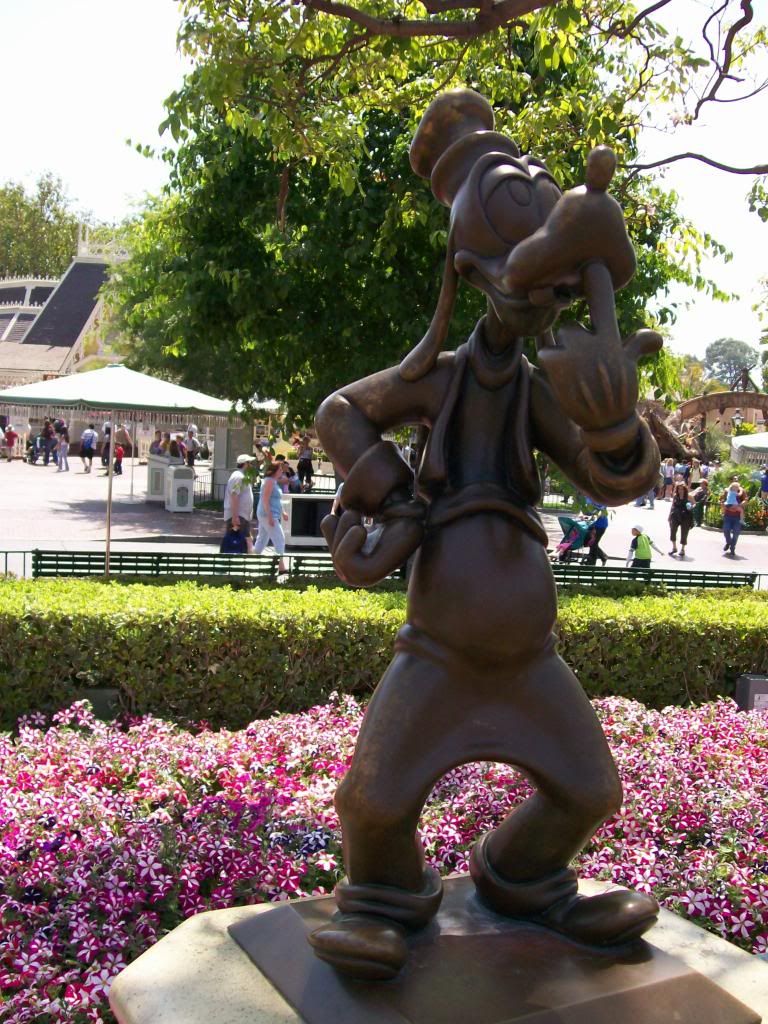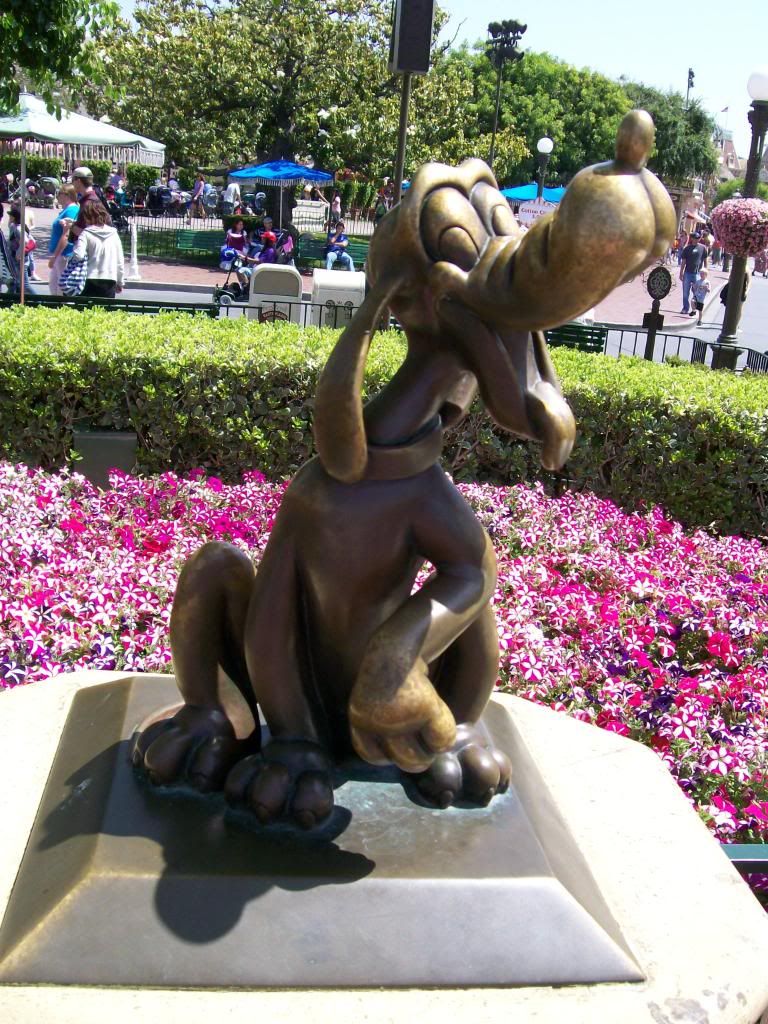 Pinocchio and Jiminy Cricket