Meet Disney Princess Adriana Caselotti
The First Disney Princess
May 6, 1916 – January 19, 1997
Adriana Caselotti never lost her sense of fun and enthusiasm for the Disney character she played in 1937 - Snow White. At the drop of a hat, Disney's first ingenue of the animated screen would burst into a chorus of the songs that made her famous - "I'm Wishing," "Some Day My Prince Will Come" and "Whistle While You Work." While, at home in Los Angeles, she proudly displayed a "wishing well" on her front lawn. Reportedly, Adriana remembered every line, verse, and nuance of her most famous Hollywood role.
As she recalled, in 1987, "I'd never worked in show business before ("Snow White"). I feel very blessed. Not everyone gets the chance to be part of a genuine classic like -'Snow White.'"
Born in Bridgeport, Connecticut, on May 6, 1916, Adriana was born into a musical family and began to sing almost before she could talk. Her father, Guido, taught music in New York, while her mother, Maria, had performed at the Royal Opera in London. Her sister, Louise, was a famous opera singer and teacher of Maria Callas.
Adriana was educated at an Italian convent, San Getulio, near Rome, while her mother performed in the Opera. Then, after returning to the United States, she studied singing with her father.
She was 18, when her father received a phone call from a Disney casting director, inquiring if any of his students might have a suitable voice for the lead female role in "Snow White and the Seven Dwarfs." More than 150 girls had already auditioned for the part, including Deanna Durbin, but still Walt Disney had not found the right voice. Adriana happened to pick up an extension and while listening to her father's conversation, chimed in "Listen to me - wouldn't my voice do?" Indeed it did, and over the next year, her voice was tested, songs were recorded, and the Disney animators studied her gestures for inspiration.
In the mid-1930s (after a brief stint as a chorus girl at MGM), Caselotti was hired by Walt Disney in 1936 as the voice of his heroine Snow White. She was paid a total of $970 for working on the film. As she was under studio contract from Disney, she was prevented from appearing in film and other media following Snow White and the Seven Dwarfs. Jack Benny specifically mentioned that he had asked Disney for permission to use her on his radio show and was told, "I'm sorry, but that voice can't be used anywhere. I don't want to spoil the illusion of Snow White."
The only other work Caselotti did following her premiere was an uncredited role in The Wizard of Oz, as the voice of Juliet during the Tin-Man's song, "If I Only Had a Heart", singing the falsetto line "Wherefore Art Thou, Romeo". In 1946, she had an uncredited role, singing in Martini's bar as James Stewart was praying, in Frank Capra's It's a Wonderful Life.
Caselotti did, however, do several promotional spots for Snow White, signing memorabilia. On November 22, 1972 –Thanksgiving Day-, she guest-starred on an episode of The Julie andrew Hour saluting the music of Walt Disney, singing "I'm Wishing" and "Someday My Prince Will Come" with Julie Andrew. She also made a guest appearance on the syndicated The Mike Douglas Show. Caselotti also wrote a how-to book, Do You Like to Sing?
After the success of "Snow White and the Seven Dwarfs," Adriana went on to make radio guest appearances in New York and Hollywood. She also played bit parts in several movies including, "The Wizard of Oz." Later, Adriana went on to author a "how to" book called, "Do You Like to Sing."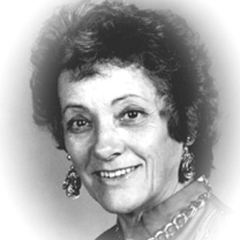 Over the years and many reissues of "Snow White and the Seven Dwarfs," including the 50th Anniversary re-release in 1987, Adriana actively participated in publicity events and television specials celebrating the famous film. Infinitely proud of her contribution to Disney's legacy, she told a reporter in 1995, "I know that my voice will never die."
Later in life, she sold autographs, and also made an attempt at an opera career (for example, Rigoletto). In the early 1990s, when the Snow White Grotto at Disneyland was refurbished, Caselotti re-recorded "I'm Wishing" for the Snow White Wishing Well at the age of 75. In 1994, she was named a Disney Legend.
Adriana Caselotti died of cancer on January 19, 1997, in Los Angeles.