Born December 31st, 1918
Died August 15th, 2009 (age 90)
Walt Disney once said, "It all started with a mouse." The Walt Disney Studios, however, actually began five years before the birth of Mickey Mouse, with a four-year-old girl from Kansas City, Missouri, named Virginia Davis. In 1923, Virginia became Walt's first human star, appearing in the first 13 titles of his "Alice Comedies" series, which was an innovative blend of live-action and animation on film.
The comedies - one-reel (5- to 10-minute) low-budget projects - featured simple plots about the adventures of a live girl in Cartoonland. As Virginia later recalled, "It was always a little story where I would get into the cartoon through a dream or I was hit on the head with a baseball and suddenly I'd find myself in a world of cartoon characters."
Born in Kansas City, Missouri, on December 31, 1918, to a homemaker and a traveling salesman, Virginia began taking dance and dramatic lessons at age two. A couple of years later, when Walt Disney was struggling with his first Studio, Laugh-O-gram Films in Kansas City, he happened to see Virginia in a Warneke's Bread advertisement in a local theater. Later, when he went to produce his first Alice Comedy, "Alice's Wonderland," he remembered her long, blonde ringlets and charming smile. So Walt placed a call to her parents and for the next two years, Virginia starred in such Disney shorts as "Alice's Day at Sea," "Alice's Wild West Show" and "Alice's Spooky Adventure." Today, the "Alice Comedies" are periodically featured on the Disney Channel during its Vault Disney segment.
After 13 films, Virginia ended her tenure with Walt, who went on to make more than 40 other Alice films. She continued performing in the theater, including a West Coast tour of Elmer Rice's "Street Scene," and in a number of films for such studios as MGM, RKO, Paramount and Fox. Among her credits are "Three on a Match" with Joan Blondell and "The Harvey Girls," in which she appeared alongside Cyd Charisse and Judy Garland. She also appeared in such early television shows as "Your Hit Parade" and "One Man's Family."
Virginia went on to earn a degree from the New York School of Interior Design and became a decorating editor for the popular 1950s magazine "Living for Young Homemakers." In 1963, she began a successful career in the real estate industry in Connecticut and later, Southern California.
Over the years, Virginia has remained in contact with The Walt Disney Company and is often a special guest at such events as the annual Disneyana Conventions held at either Disneyland or Walt Disney World.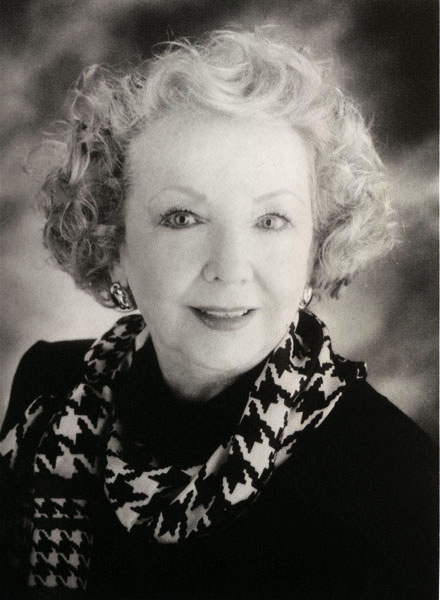 Davis began working for Walt Disney's Kansas City company, Laugh-O-Gram Studio, in the summer of 1924. She was hired to act in a film called Alice's Wonderland, which combined live action with animation. When Laugh-O-Gram failed and Disney moved to Los Angeles, on the basis of Alice's Wonderland

Winkler Pictures signed Disney for a series known as the Alice Comedies, or Alice In Cartoonland. Disney convinced Davis' family to bring her from Missouri to Los Angeles to star in the series.

[2]

During this time, Davis resided at the La Brea Apartments in Hollywood, California.
[The Viennese Medley
In 1925, Davis played the role of Resi in The Viennese Medley, a First National Pictures production. The film's director, Curt Rohfeld, remarked that Davis "... has the technique of a finished artist, the unusual ability to follow direction and the disposition of an angel. Not once during the picture was it necessary for me to explain any angle twice and, with all of her mature understanding, the youthful charm still remains, making a rare and appreciated combination."
While filming The Viennese Medley, Davis signed a contract with Harry Carey and the two actors worked together in The Man From Red Gulch (1925).
[
The Blue Bird
In December 1929, Davis was in the cast of The Blue Bird at the Pasadena Playhouse. The fairy play included Janet Horning, a child actress who was only two years old. The cast included 150 children.
Davis did voice testing for a role in Disney's first feature-length animation film Snow White and the Seen Dwarfs (1937) as well as some of the little boys' voices in Pinocchio (1940), but was not hired.
[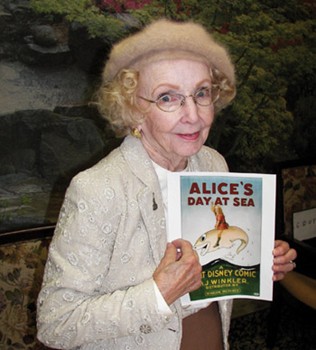 Recalling her work on the "Alice" films, Virginia said, "It was a great time — full of fun, adventure, and 'let's pretend.' I adored and idolized Walt, as any child would. He would direct me in a large manner with great sweeping gestures. One of my favorite pictures was Alice's Wild West Show. I was always the kid with the curls, but I was really a tomboy, and that picture allowed me to act tough. I took great joy in that."
Over the next 20 years, she went on to work at other Hollywood Studios as a child actress and, later, as a supporting actress. She sang, danced, and acted in such films as Flying Down to Rio, Vivacious Lady, Young and Beautiful, College Holiday, Song of the Islands, Three on a Match, The Harvey Girls and Weekend in Havana, among others. On several occasions, she used the screen name Mary Daily, and appeared in such films as Hands Across the Rockies with cowboy star Bill Elliott. During her Hollywood tenure, she also occasionally worked for her old boss, Walt disney, did a vocal test for Snow White, voiced some supporting characters in Pinocchio and served a short stint in the Disney Studio's Ink-and-Paint department.[
In 1943, she married Navy aviator Robert McGhee, and the couple had two daughters. During their 59-year marriage, they resided in New Jersey, Connecticut, Southern California, and Idaho. Over a 25-year period, Virginia worked as a real estate agent mostly in the Irvine, California and Boise, Idaho areas.
After a year of failing health, Virginia Davis-McGhee died of natural causes in her home in Corona, California on August 15, 2009, aged 90.

]
http://disney.go.com/disneyinsider