Disney Legend and One of Walt's Nine Old Men
º
~ Wolfgang Reitherman ~ º
June 26th, 1909 ~ May 22nd, 1985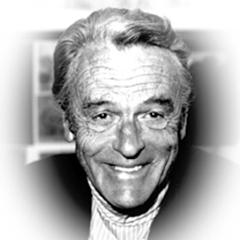 Wolfgang "Woolie" Reitherman was born in Munich, Germany and moved to America with his family as a baby. Woolie was always interested in flying and airplanes. After going to collage with the goal of becoming an aircraft engineer he worked as a draftsman at Douglas Aircraft. This was short lived as he became interested in art and decided to go back to school. While taking a class in watercolor he meet an instructor that also taught at the Disney Studio.
Woolie once said about animation, "It was a romance from the start. The minute you know you can make a drawing move, the static drawing loses its appeal: movement is life. Animation represents the greatest breakthrough in 20th Century art."
In 1963, Woolie became the first animator in the history of the company to be given the directorial reins of an entire animated feature, beginning with "The Sword in the Stone." He also directed the cartoon featurette "Winnie the Pooh and the Blustery Day" which won an Academy Award in 1969.
After Walt Disney's untimely death in 1966, Woolie helped unify the Studio's stable of egos and talent. As fellow animator Frank Thomas recalls, Woolie was a "very strong leader" during that unsettling time. After nearly 50 years with the Studio, Woolie retired in 1981.
Wolfgang "Woolie" Reitherman once described himself as "full of life and ginger" and his animation as having "vitality and ... quality." Indeed, Woolie's boundless energy and personality spilled over into his animation. He had an unusual knack for action sequences.
Woolie Reitherman died on May 22, 1985, in Burbank, California.
wikipedia.org
and DisneyInsider