One of the not too well known extra bit of fun in EPCOT is the three red phone booths in the UK section of EPCOT. People often called these phones from home just to say hi to whatever random guest that answers. Some people have been known to stand off to the side where they can see the phones and call them with their cell phones and play games with the people that happened answer. I myself the been known just a call and ask what the weather's like their at WDW.
As of March 13, 2013 All in WDW (http://allinwdw.com) reports that all three phones are down for refurbishment. The phones are still there as of that date but all you get is a busy signal when you try to call them or and out of order recording. I did try to call today, March 24, 2003 and found all three lines still down. I'm hoping that these phones will be working again soon as it is humorous to call and say hello.
Here the phone numbers in case you wish to try to call them yourself:
1-407-827-9862 (phone on the left)
1-407-827-9863 (center)
1-407-827-9861 (right)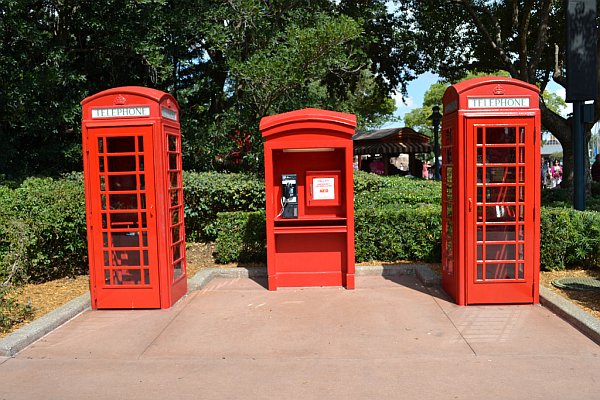 I will keep trying these numbers and calling Guest relations at Epcot to see if and when these phones will be back in service. I hope they are as it is always been fun to call.