A Review of: Hidden Mickey Adventures 2 Peter & the Wolf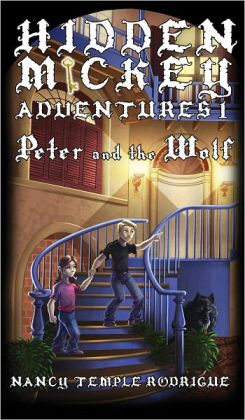 I purchased Hidden Mickey Adventure 2 Peter & the Wolf quite a while back and never got around to reading it. Then I read a few chapters and had to put it down due to life interruptist. I reread the first several chapters several times before finally getting to continue. I was HOOKED, as I knew I would be!!!!
I read 75% of this fantastic book in one night! I was so captivated by the story and attached to the characters so much I could not put it down! I'm tired as I write this because I was awake all night reading when I should of slept! I'm glad I did!!!
The Hidden Mickey Adventures pull you back into the history of Disney Company, Disneyland, studio and the man (Walt Disney). It shares the history in a unique and fun way taking you on an adventure as you learn some the history of Disneyland and gain insight into the man who created it all. (All with great license and added mystery.)
This is book 6 of the Hidden Mickey Adventures and the 1st in the second series. It picks up after the first series ends and brings the children of the main characters in the first series unknowingly taking over the quest their parents were and still are involved in. They follow a string of clues hidden by Walt Disney himself and that are guarded by the mysterious Mr. Wolf, who the children have known all their lives as a family friend.
You can start reading the series with this book but if you have not read the first 5 books I suggest you pick them up and read them first. I also suggest you preorder HMA2 Peter and the Missing Mansion so you get it first when it comes out in November, 2013! (I already picked up my autographed copy at the 2013 D23 Expo.)
Join the Hidden Mickey Adventures club on Facebook at: